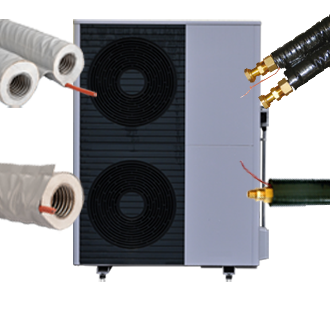 Easy and secure connection of heat pump and WATERWAY ® twinway/oneway heating system
Safe and time-saving installation
The material used is a V4A steel, which ensures high compressive strength and thermal resistance.
Installation is extremely easy and the connections can be made directly at the installation site without any special tools.
Low installation space requirements - a compact solution.
Significant cost reduction due to shorter installation times - no soldering required.
Even with narrow bending radii, the pipe cannot buckle.
Twinway
heat pump
(TWW):
In stainless steel corrugated pipe design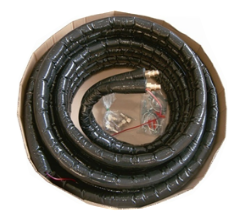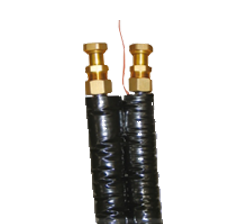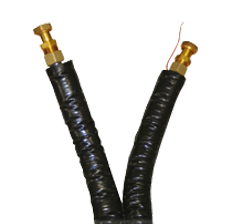 WATERWAY® - T
winway
- heat pump
:
Flexible stainless steel corrugated pipe with double insulation

Installation without special tools
| TWS Solar-S | Delivery lengths (metres) | with/without control cable | Weight (gr/metre) | Pressure (bar) | Temperatur (°C) |
| --- | --- | --- | --- | --- | --- |
| DN 25 | 5 m to 25 m | 2-core silicone cable | 700 | 10 | 150 |
| DN32 | 5 m to 25 m | 2-core silicone cable | 810 | 6 | 150 |
WATERWAY® - Twin
way
heat pump
:
Flexible stainless steel corrugated pipe with double insulation
| TWS WP | Delivery lengths (metres) | with/without control cable | Weight (gr/metre) | Pressure (bar) | Temperatur (°C) |
| --- | --- | --- | --- | --- | --- |
| DN 25 | 5 m to 50 m | 2-core silicone cable | 740 | 10 | 150 |
| DN32 | 5 m to 50 m | 2-core silicone cable | 840 | 6 | 150 |
One-way
heat pump
(OWW):
In stainless steel corrugated pipe

Flexible stainless steel corrugated pipe with insulation

Installation without special tools - optimal flow behaviour
| OW WP | Delivery lengths (metres) | with/without control cable | Weight (gr/metre) | Pressure (bar) | Temperatur (°C) |
| --- | --- | --- | --- | --- | --- |
| DN 25 | 5 m to 25 m | 2-core silicone cable | 350 | 10 | 150 |
| DN32 | 5 m to 25 m | 2-core silicone cable | 410 | 6 | 150 |
WATERWAY® - O
ne-way
heat pump
:
Flexible stainless steel corrugated pipe with insulation
| OW WP | Delivery lengths (metres) | with/without control cable | Weight (gr/metre) | Pressure (bar) | Temperatur (°C) |
| --- | --- | --- | --- | --- | --- |
| DN 25 | 5 m to 25 m | 2-core silicone cable | 350 | 10 | 150 |
| DN32 | 5 m to 25 m | 2-core silicone cable | 410 | 6 | 150 |
WATERWAY® - T
winway
heat
pump
(TWW) nano:
In stainless steel corrugated pipe version with nano-insulation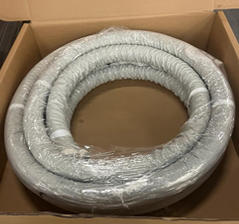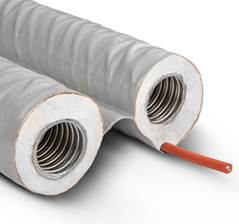 WATERWAY® - T
winway heat pump
:
Flexible stainless steel corrugated pipe with double nano-insulation

Installation without special tools
| TWW Nano | Delivery lengths (metres) | with/without control cable | Weight (gr/metre) | Pressure (bar) | Temperatur (°C) |
| --- | --- | --- | --- | --- | --- |
| DN 25 | 5 m to 25 m | 2-core silicone cable | 1200 | 10 | 150 |
| DN32 | 5 m to 25 m | 2-core silicone cable | 2000 | 6 | 150 |
WATERWAY® - O
ne-way
heat pump
(OWW) nano:
In stainless steel corrugated pipe with nano-insulation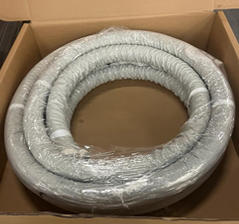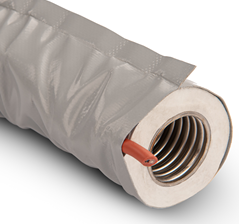 WATERWAY® - O
ne-way heat pump
(OWW) nano:
Flexible stainless steel corrugated pipe with double nano-insulation

Installation without special tools
| OWW Nano | Delivery lengths (metres) | with/without control cable | Weight (gr/metre) | Pressure (bar) | Temperatur (°C) |
| --- | --- | --- | --- | --- | --- |
| DN 25 | 5 m to 25 m | 2-core silicone cable | 600 | 10 | 150 |
| DN32 | 5 m to 25 m | 2-core silicone cable | 1000 | 6 | 150 |